If you have rheumatoid arthritis, a chronic disease that can cause painful inflammation and deformity in the joints — I'd like to make a suggestion that's non-pharmaceutical but will leave you feeling much better: laser therapy
Studies have shown that the use of laser therapy for rheumatoid arthritis has been effective in several clinical trials.
Rheumatoid arthritis (RA) is a chronic, inflammatory autoimmune disease that affects the entire body. It can cause pain and swelling in the joints, which usually affects the hands, feet, and spine. Fibromyalgia is a disorder characterized by widespread musculoskeletal pain and tenderness in muscles, tendons, and ligaments.
Laser therapy is a non-invasive treatment option for this and many other conditions. It uses light energy to stimulate certain cells in the body, which may reduce inflammation, enhance blood flow and decrease pain associated with RA.
What is Laser Therapy?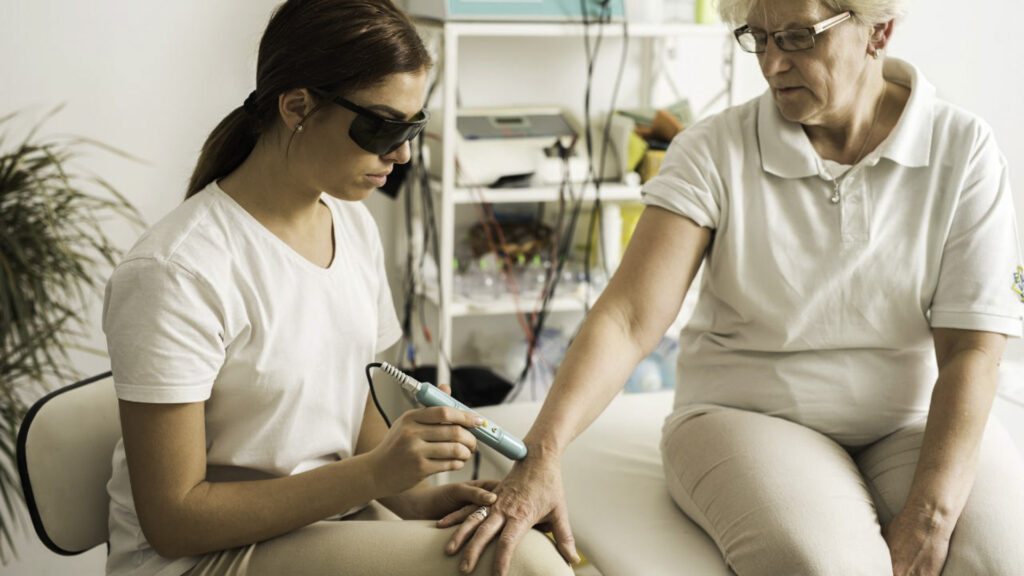 Laser therapy is a type of treatment that uses light from a laser to treat various medical conditions. The laser emits high-intensity beams of light that are directed toward the body's tissues. This process can help improve circulation, relieve pain, and reduce inflammation. Laser therapy has been shown to be effective in treating rheumatoid arthritis (RA) and fibromyalgia.
According to the National Library of Medicine, laser light therapy is a promising treatment, especially for inflammatory diseases of the skin and joints because they are most accessible to the treatment. The mechanisms of laser light support its use for anti-inflammatory purposes, and it may also help stimulate tissue growth and repair. Although the standard of care for many inflammatory diseases is immunosuppressive agents (e.g., corticosteroids) with undesirable toxicities, laser light offers a unique approach by being non-invasive, inexpensive, and accessible.
The Benefits of Laser Therapy
Laser therapy can reduce pain, stiffness, and swelling in the joints associated with rheumatoid arthritis (RA) or fibromyalgia — without any side effects! It may also improve range of motion in your wrist or ankle after an injury or surgery. And because it doesn't involve needles or medication, you can use it at home whenever you need it most — whether that's after a long day at work or while traveling on vacation!
Laser Therapy Helps Treat Rheumatoid Arthritis, Chronic Pain & Promotes Healing
We find our laser therapy treatments to be very effective in treating chronic pain and enhancing the healing process. We have also found it effective in treating conditions such as: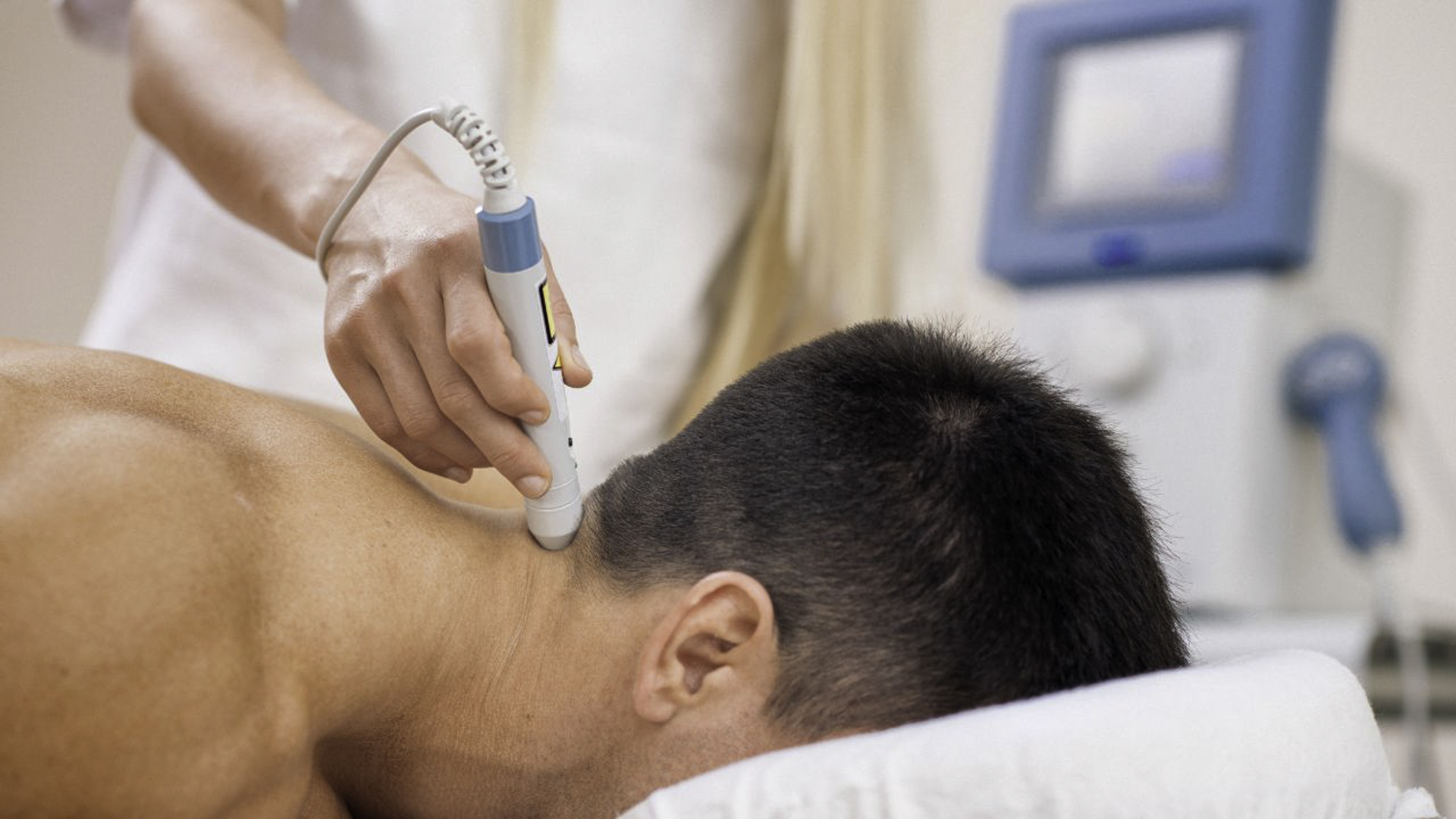 Carpal Tunnel Syndrome
Fibromyalgia
Diabetic Neuropathy
Degenerative Joint Conditions
Rheumatoid Arthritis (RA)
Osteoarthritis (OA)
Neurogenic Pain
Soft Tissue Injuries
Tendinitis
Plantar Fasciitis
Myofascical Trigger Points
Epicondylitis (Tennis Elbow)
Sprains, Strains
What can I Expect During Treatment
During your first visit, you'll meet with your doctor or physical therapist to discuss your medical history and goals for treatment. Your doctor may use ultrasound imaging to determine the best place on your body to target with the laser beam — this helps ensure that you get the most benefit from each session. You may need more than one session before you notice any improvement in your symptoms; it can take up to eight weeks for results to show up on x-rays after starting laser therapy sessions.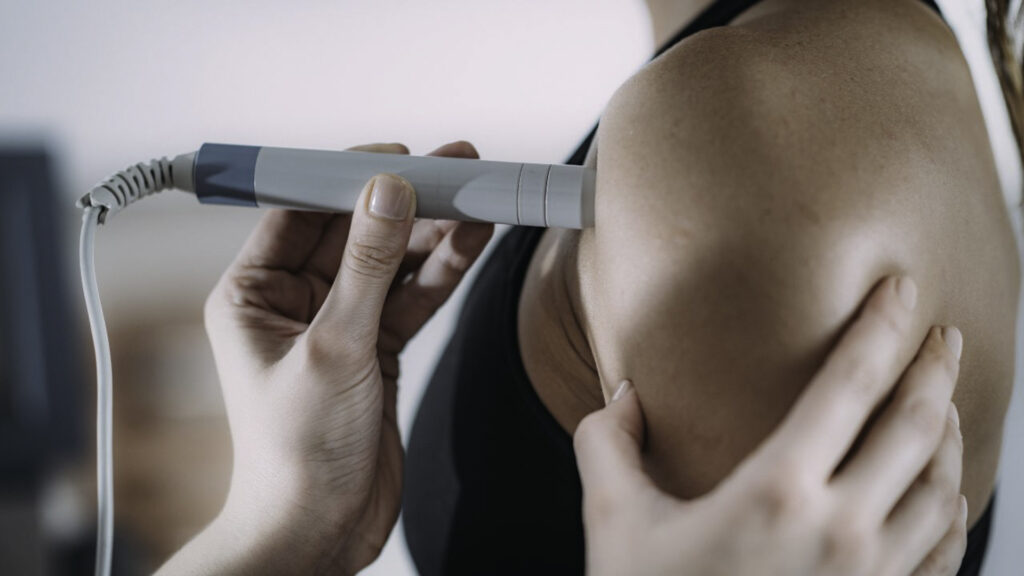 How safe is laser therapy
Laser therapy is a safe, effective way of treating injuries and illnesses. It stimulates the body's natural healing response by causing chemical reactions that promote new tissue growth and speed recovery time.
The FDA has approved lasers for use by doctors to treat over 100 conditions, including pain, inflammation and injury. Laser treatments are typically used in combination with other methods of treatment such as drugs or surgery.
Physical Therapy for Rheumatoid Arthritis
When you are dealing with pain from Fibromyalgia, Rheumatoid Arthritis (RA), and back and neck pain among others, contact Rx Rehab Physical Therapy.
Our team of licensed physical therapists and massage therapists will help restore your function and quality of life by providing focused treatment for your specific needs. We provide care for people of all ages as well as athletes and those returning from injury.
At Rx Rehab we use a combination of manual therapy techniques, therapeutic exercises, and modalities (such as LLLT), to treat our patients. Our goal is to get you back to doing the things you love most!