Many people visit a physical therapist when they have problems with mobility. Problems with mobility are especially common in joints like the knees and shoulders. Physical therapists sometimes use Kinesio taping to help increase stability, decrease swelling and promote healing.
Kinesio taping (also called K taping and KT taping) is used in physical therapy for a variety of issues from back pain to plantar fasciitis. Here are a few of the common problems that Kinesio taping or K taping can help with:
Stability
Arthritis
Medial knee pain
Patellar tracking
Ankle sprain
Tennis elbow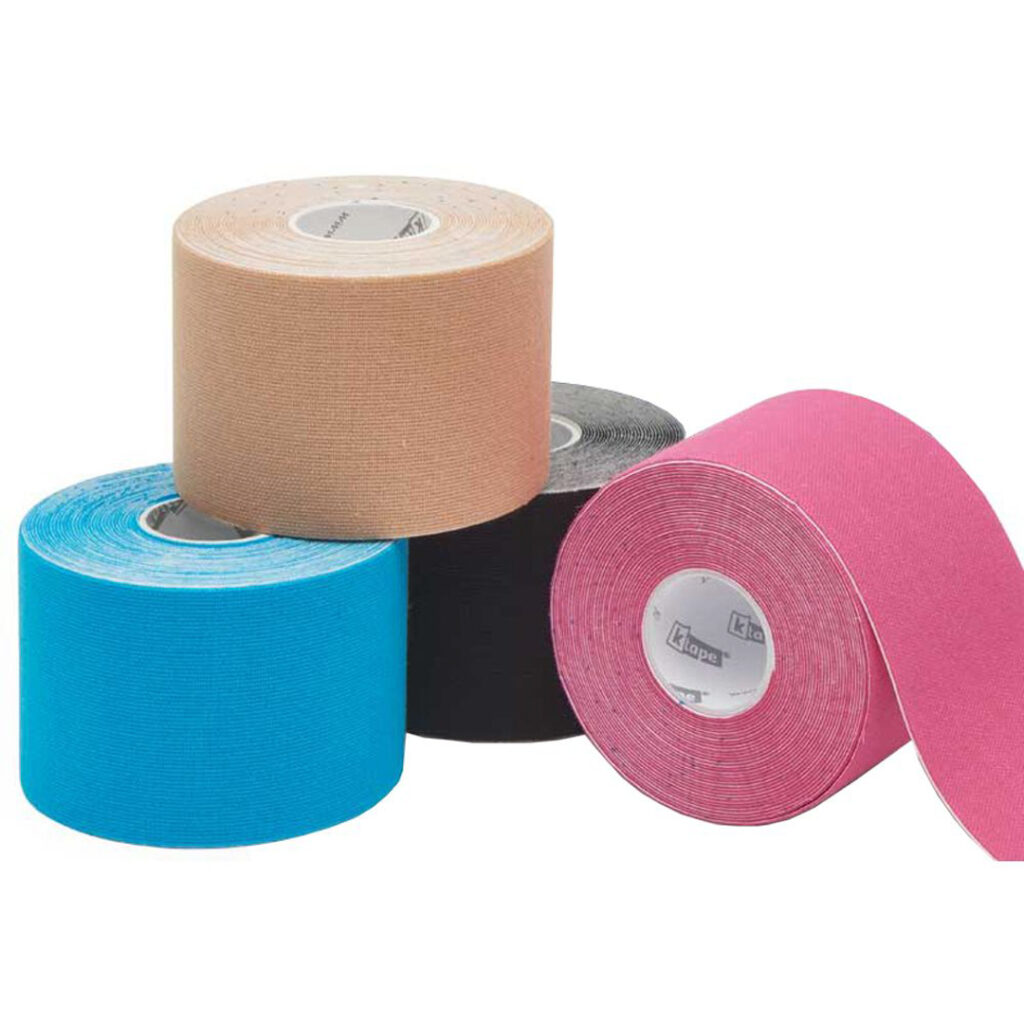 What Is the Kinesio Taping Physical Therapy Method?
Kinesio taping physical therapy is a technique where a physical therapist uses elastic tape that is not rigid and has the ability to stretch. This stretch component allows the patient to move the area without the restriction that traditional athletic tape causes. The tape is applied to areas of the body that typically have instability in a joint.
For Knee Pain
A physical therapist can use Kinesio taping for knee pain of many kinds. For example, some common knee issues it can be used to treat are:
Meniscus
Stability
Arthritis
Inner knee pain
Knee support
Outer knee pain
One beneficial application of taping is facilitating decreased swelling. Kinesio tape applied to a swollen knee or ankle, for example, can help to dramatically reduce swelling. As a result, this will help promote more rapid healing.
Swelling in a joint is often caused by an injury to tissue that results in internal bleeding. That's why you get the discoloration of the skin when the swelling occurs.
Application of the tape helps to promote more effective lymph drainage of the fluid in the joint and thus help speed up the recovery.
For Shoulder Pain
Kinesio taping is often used for shoulder pain. It can treat a variety of shoulder problems that include:
Scapular pain
Shoulder injury
Anterior shoulder pain
Shoulder blade pain
Posterior shoulder pain
Rotator cuff pain
A good example of Kinesio taping for shoulder pain is using KT taping for patients who have shoulders that are chronically dislocated. The tape helps to provide a greater sense of stability in the shoulder. As a result, this helps to engage the surrounding musculature to stabilize the joint.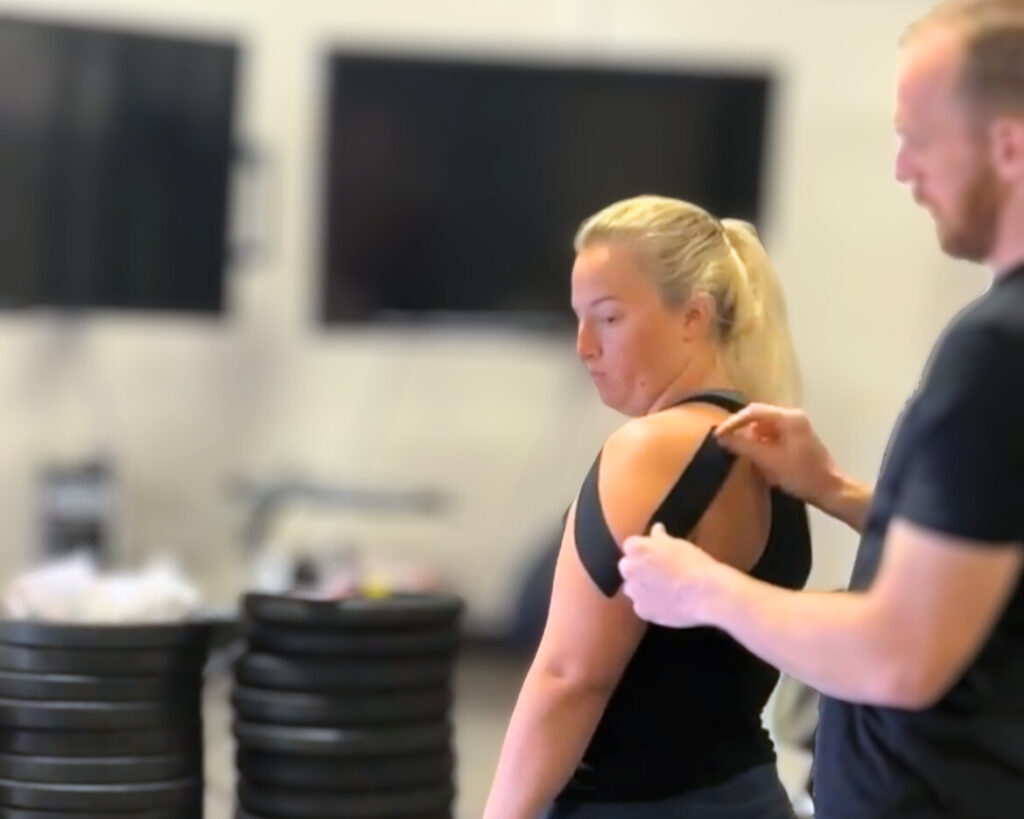 Kinesio Taping
There have been various explanations as to why the tape works to improve stability and decrease pain but more research needs to be done to fully understand the mechanism behind it.
So, if you want to learn how to tape a knee for running or how to tape a knee for medial stability, it is best to work with your physical therapist. This is because taping does have some side effects. These mostly occur due to misuse. It is always best to have a professional, such as a physical therapist, help you when using Kinesio taping for knee pain or other types of injuries.